Welcome to "My Top Tier Online Business Coaching"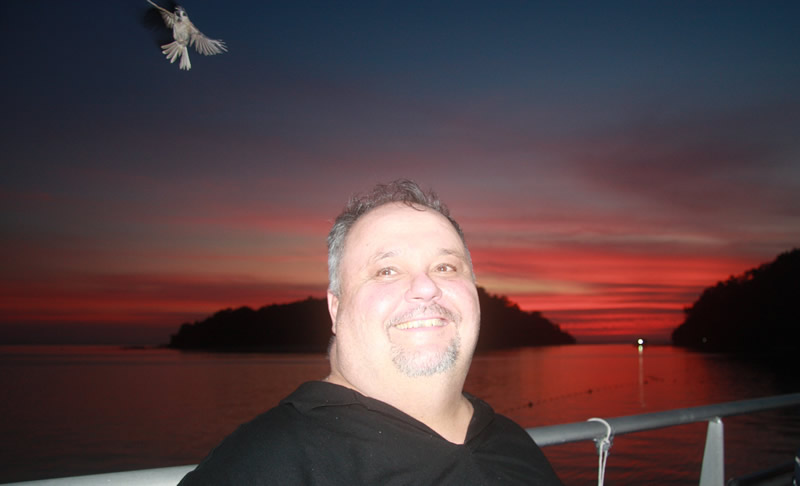 Welcome to my personal branding website where I share my thoughts, feelings and actions. http://mttobc.com/
I am an experienced business professional, who has worked in multiple industries for over 33 years, specializing in Business Systems, Business Consulting, Business Process Optimization, Engineering, Software Sales, Information Technology and Systems Engineering.
For the last 20 years, I have been working with the world's leading software product, SAP. For thirteen of those years I worked directly for SAP in Australia and internationally in the following roles: Solution Architecture, Sales, Industry Solution Engineer and Business Consulting.
Prior to working with SAP, I worked as an Engineer in Maintenance, Construction, Power Generation, Transportation, Aerospace & Defense and Water Utilities for 13 years. I use the Systems Thinking Approach to find the best solutions for his customers.
I have spent 33 years studying, practicing and applying strategies that has kept me at the top of my game in business and corporate roles.
I have a Master Diploma in Mechanical Engineering (University of Johannesburg) and a Master Degree in Industrial Engineering (MSc) (University of Witwatersrand). I am also a registered Professional Technologist and was selected for, and completed, the Technology Leadership Program (TLP), a prestigious leadership program for up and coming Technology Leaders in South Africa.
I have had the opportunity to travel the world with SAP and my online marketing business. I have worked at SAP Laboratories in Palo Alto (Silicon Valley), with the developers in Waldorf Germany (SAP Headquarters) and other SAP innovation centers and outsourced centers around the world. I have invested in my online education, mindset training courses and have met some amazing people while attending live events and masterminds' sessions, mingling with the top names in the industry.
It's fair to say I have been riding the technology wave for a long time. So when I was introduced to Social Media marketing and professional online marketing, it was a simple choice for me to make. I could immediately see the opportunities and an abundant market. For the past year I have been researching and invested in trading systems and the cryptocurrencies of Bitcoin and Ethereum, and now have these as part of my product offering too. I am actively trading cryptocurrencies on various platforms.
So, I am transitioning to a full-time professional online marketer, business coach and seminar speaker. Where I can live the life of a freedom entrepreneur, live where I want, be with whom I want, do what I want and have the freedom to do so and contribute back to society, my family and my communities that I care about.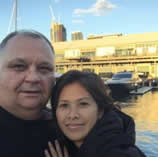 I live with my partner Ruth and her daughter Kiah in Sydney. I have four sons Jacques, Brandon, Tyrone, and Ryan who are now young men. My family is my pride and joy. When I got divorced it made it harder raising my sons and staying connected but I have made a stand to stay involved in my sons' lives and encourage other men to do so. I stand for families and young men finding their path in life and empowering families to stay strong and together
I love Sydney and the Darling Harbour area, having lived here now for 3 years prior to that I lived in Melbourne since July 2001 when I migrated to Australia with my young family from Johannesburg South Africa.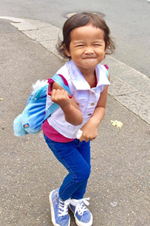 I have many interests and have a very inquisitive mind. I am very passionate about developing and growing my online business and coaching others to do so. My goal is to assist small business owners and entrepreneurs to develop their online business with a focus on increasing their traffic, conversions and sales performance. I want to share all I have learnt about Bitcoin, and other cryptocurrencies and trading cryptocurrencies as I believe they will ultimately replace Fiat currencies.
I grew up in South Africa, in the south of Johannesburg in a middle-class family with mum and dad and my brother Wayne, who now runs his own legal practice back in South Africa. My Ouma (Grandmother) was very passionate about keeping the family together and I have very fond memories of Christmas and family gatherings. All my extended family are still in South Africa.
One of my passions has always been water and the ocean. At school, I was an excellent swimmer and water-polo player. As a young boy, I saw a film on Jacques Yves Cousteau and decided then and there to become a diver. I decided I was not going to talk about what I intended to do, but rather take action; "to do it". So, at the age of 17, after finishing year 12 at school, I joined the South African Navy and qualified as a Navy Diver, Part II and Dive Supervisor. I played water-polo for the Navy during my time there. I look back very fondly on those days in the Navy; it was tough but full of adventure and fun.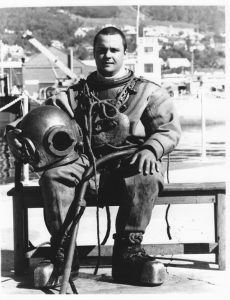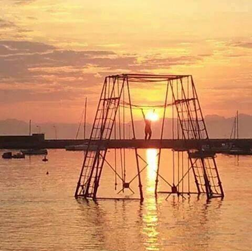 After my initial period in the Navy I returned to Johannesburg and started working for Eskom the National Electricity Company in South Africa and studied Mechanical and Industrial Engineering. A lot of my studies were night classes so I was not afraid of hard work.
I started to work for SAP South Africa in 1996 as a Senior Consultant and Industry Solutions Engineer, and later I joined SAP Australia 2001 as a Solution Architect. I have extensive experience with solution architecture and implementation for SAP in, Utilities, Telco's, Mining, Manufacturing, Government Sector, Transportation, Trains, Aerospace & Defense and Emergency Management in organisations across Australia, and South Africa.
Prior to that I had 13 years' experience with Eskom South Africa in management, engineering, construction, maintenance, operations, testing, condition monitoring, reliability management, plant optimization and systems engineering roles.
At one time I worked for the Systems Engineering department and was trained in systems thinking and process optimization and did studies in Systems Thinking and Engineering.
Why do I tell you that? Well with my background "Online Marketing", "Social Media Marketing" is System that follows the Systems Thinking Approach and in makes perfect sense to me.
Over the last 2 years I have invested in my online education, mindset training and courses and I have met some amazing people, attended live events and masterminds mingling with the top names in the industry. From this I decided then I was not going to do this the hard way and started worked with 7 figure earners who have done this and could coach and mentor me, just as I am offering others right now. I choose people I could resonate with and partner with. I don't like hype and over the top marketing and work with integrity and honor my word call me, "old fashioned" if you like.
I am passionate about:
Creating the right mindset as without this nothing happens.
Breaking the system of trading your and my precious time for money (JOB – Just over Broke).
Youth education that breaks the patterns of schooling systems that creates workers, giving youth a hope for the future and become completely financially independent in a couple of years.
Assist in setting up an international business that allows me to travel and live anywhere in the world, and assisting others to do the same.
Facebook advertising
Truly listening
Solution Engineering
Hands on Trouble shooting
Business Process improvement
Business and understanding how and why things work
Helping others achieve their dreams of freedom.
Since making the choice to starting my online business, I knew it was the right one and I have never looked back.
I am commitment to creating an enduring legacy that will impact future generations, a legacy for my sons to leverage if the wish and have time freedom to pursue any passion they choose.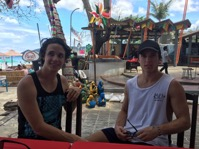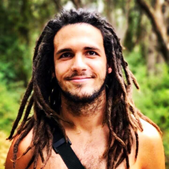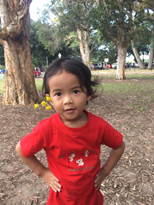 I am working with a company that has a goal to be the No.1 Online education company for small business owners and entrepreneurs.  Our marketing system and sales system addresses the key failure points of most 'Online Affiliate Marketing' businesses. Through my alliance with the company we offer day-to-day Business Coaching and Sales Training in Top Tier Direct Sales with a high ticket offer (educational products from $2k to $30k). Through the alliance we have world class phone sales people and coaches to support phone sales.
The decision to join made financial sense because, I understood the compensation structure and could see the leverage in the business model. Also when compared to the start-up costs of a traditional 'bricks and mortar' business or a franchise business it was significantly less and infinitely more powerful. Whilst I knew nothing about Direct Sales, Internet Marketing or the new knowledge and skill I would have to develop (you don't know what you don't know… right?) I believe in myself and my ability to 'figure it out', and that same tenacity that has seen me through so many aspects of my life.
The moto in the industry is "first you learn, then you do, then you teach!" which is exactly what I have done for the last 20 years with SAP, and why I am so well-known in SAP locally and internationally. I am passionate about whatever I do, and make each day fun no matter challenges we are facing on the day. This is why online marketing is such a natural transition for me.
So can anyone have success in this business model? The answer is absolutely yes … and for one reason only. It must be meaningful to you. Then you need to do whatever you need to do to achieve the goals. That is what all successful people do in any business (or personal endeavour).
It all starts with a thought; you then manifest that through feelings and take action. "Just do it", for me I can already feel, taste, smell, see and touch what I have set out to do. That keeps me going each and every day. My very first online marketing workshop I went to I remember the exercise we did was to write down our goals and then go home and write down a 100 things that would happen if we did not do that. Let me say that is a very powerful emotional exercise. Another way of putting it is your probable-almost-certain future is the same unless you create new possibilities and put the time, money and effort in.
My defining moment came at around the age eleven, after seeing one of Jacques Yves Cousteau films. I decided then and there to become a diver and explore the world like Jacques Yves Cousteau. My moto was to do rather than talk, so at the age of 17 straight after finishing school I joined the SA Navy and past the divers part 1 course.  This same energy and drive has been what has driven me over all these years in all my endeavours and challenges. I spend time considering and thinking through the options and then takes decisive action. As without action nothing will manifest.
If your not completely happy with our Online Profits Blueprint we'll give you access to our 7 Step Coaching Program for FREE.